Exciting Exciting things are happening at Diary of a Preppy Mom!!!!
I am absolutely FEELIN' THE LOVE!!!
so, THANK YOU!!!!
I love all my new followers! YAY!
It really makes all these late night posts, tutorials & pictures worth it!! :)

So without further adieu ... it's time to toot my own horn!! :)
Actually, it's more like a -- I'm sooo excited and grinning from ear to ear and want to tell everyone so they can jump up and down with me kind of thing!!!
I recently received 4 Blog Awards!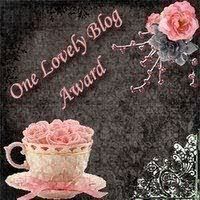 and then Allison over at
It's Toile Good
awarded me the Versatile Blogger award!!
Thank you sooo much ladies!! I am so flattered!!!!
I'm blushing, can you tell? :)
By the way, those 4 blogs are amazing -
you should check them out if you haven't already!
and this week things just kept getting better!
I was featured on THREE different blogs!
(can you feel my excitement? I've been dreaming of adding an "I've been featured" button!)
I'm also selling a few in my
Etsy shop
, so hurry and order one before Halloween!
and as if ALL that wasn't enough ...
I'm the spotlight blog for
Welcome Wednesday
over at
Take it from Me
!
It's one of my favorite blog hops - go check it out!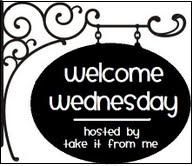 Oh! and I got wonderful feedback from one of my first "official/non-friend" orders! YAY!!
A sweet lady ordered matching Tutu & Onesies for her twin girls who are turning 1 on October 10th! They were so fun to make and turned out so adorable!
She got them in the mail this morning and I had an email a few minutes later that read:
"
OMG!!! :-) my package just arrived!!! I wish I had a matching tutu too!!! I just LOVE these sets. The girls are napping now, but I can't wait to put them in their new birthday outfits. You did a fabulous job on these outfits. You are amazing!! Thanks again- I will send pics asap!"
I can't wait to see the pictures of sweet Piper & Vivienne!!
My heart is overfilled with happiness! :)
I'm so excited about the future of this blog ...
but alas - Rome wasn't built in a day!
It all takes time.
So stick with me!!! Keep coming back!!
First stop? We're getting a facelit!!
Oh, it's gonna be so pretty!!