and when I saw this AMAZING giveaway over at Mom to bed by 8, I literally couldn't enter fast enough!!!
Yes, the whole stroller!!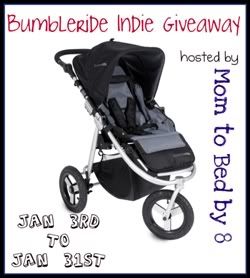 Can you BELIEVE it?! :)
I would love this one ....
oh and yes - that's a double stroller!
Which brings me to our BIG NEWS!
Monkey Man's going to be a big brother!
and I'm going to be busy!! :)
Baby #2 will be making his/her debut in August!
a very quick 19 months after the first one!
(think pink!)
But we like it that way! :)